Are you a culinary enthusiast, a professional caterer, or simply someone with a passion for creating delightful desserts? If so, FastGas, the renowned brand known for its premium cream chargers, has a groundbreaking announcement that will elevate your culinary journey—introducing the Creamer Machine. Bigger, faster, better.
Creaminess at Your Fingertips
Picture effortlessly infusing your desserts, beverages, or savory dishes with a luscious creaminess that leaves your guests craving more. With the Creamer Machine from FastGas, this dream becomes a reality. Gone are the days of waiting for your syphon to be ready or tediously replacing empty chargers one by one. This innovative device lets you refill your syphon in mere seconds, ensuring uninterrupted creativity in the kitchen.
A Flavor for Every Palate
FastGas understands that taste is personal. That's why we offer a tantalizing array of flavors for our cream chargers. Whether you savor the classic Original flavor, relish the fruity burst of Strawberry, or indulge in the tropical twist of Coconut, FastGas has you covered. Now, you can add that extra layer of flavor to your creations, elevating them to a new realm of deliciousness.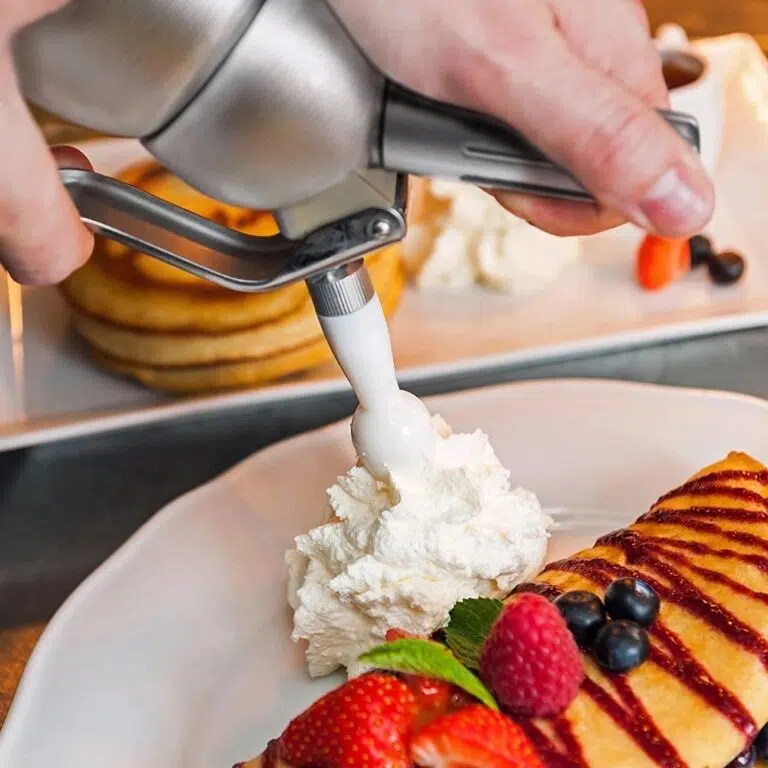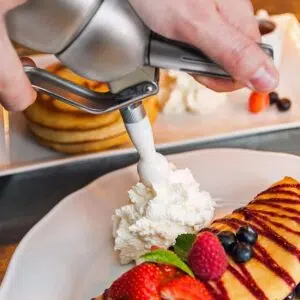 Crafted for Convenience
Designed with convenience and efficiency in mind, the Creamer Machine is compact, making it easy to handle and store. Its user-friendly interface ensures a seamless experience, even for those new to cream chargers. Plus, with its rapid refilling capabilities, you can save precious time during busy catering events or enjoy a hassle-free experience in your kitchen.
Turning Creations into Masterpieces
Some may question the necessity of a Creamer Machine, but we believe it's a culinary game-changer. Who can resist a dessert that not only tastes heavenly but also looks like a work of art? With the Creamer Machine, you can effortlessly craft stunning creations that impress your guests and satisfy your sweet tooth.
Embark on a Culinary Revolution
Whether you're a seasoned professional looking to streamline catering operations or a passionate home cook eager to elevate your skills, the Creamer Machine from FastGas is your secret weapon. Bid farewell to tedious refilling methods and welcome a world of effortless gourmet delights.
Ready to revolutionize your culinary adventures? Visit FastGas today and make the Creamer Machine your kitchen companion. Your taste buds will thank you, and your guests will marvel at your culinary prowess. Get ready to whip up happiness!